Currently sitting at the top of the Serie A table at the end of eight rounds are an undefeated Roma team, now led by former manager of 2011 Ligue One champions Lille, Rudi Garcia. The team so far has a spotless record with 8 wins out of 8 while scoring 22 goals and conceding a solitary goal. Roma are making quite the splash in the Serie A.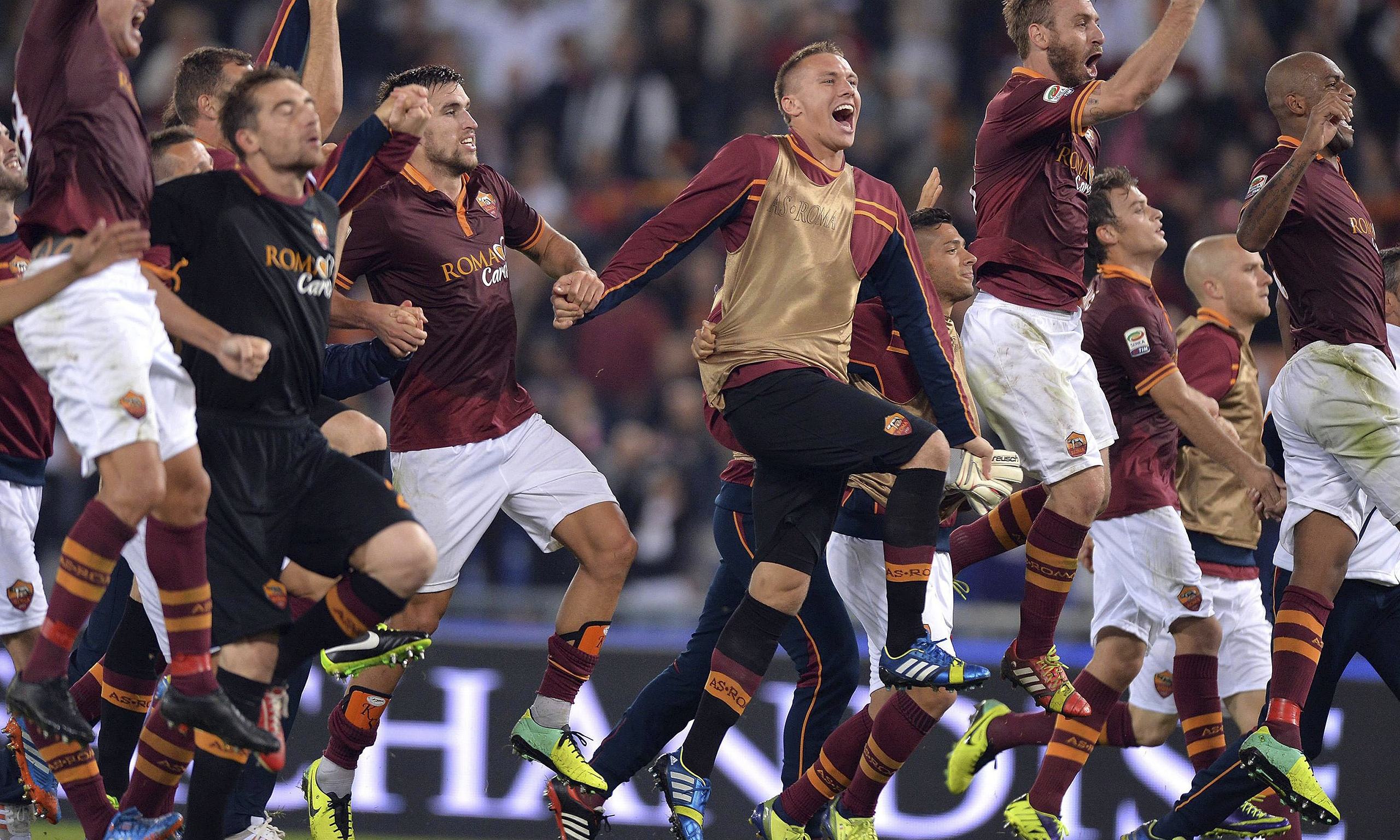 Rudi Garcia is a manager known to support the philosophy of free flowing football – attractive football as some might say- but as displayed by his Roma team in their campaign thus far, Garcia has found a way to maintain balance within the team, adding defensive steel to a team that has an abundance of attacking flair. What Garcia has done to bring Roma back to life is make the team more decisive with their passing- they are playing the final ball much quicker- while maintaining Roma's possession game (with them out possessing opponents in 6 out of 7 games played). The team is also much sharper on the counter and more decisive in front of goal while carrying a heavier goal threat.
Garcia was known as a man that did not have a Plan B when Lille came against a team that had tactically countered his philosophy. So far he has found a way to drill in his team to keep the game simple. By simply focusing on the basics of the game, working on movement and chance creation allowed his team to gain goal-scoring opportunities while remaining defensively solid. Another factor is that as a new coach to the Serie A, he is not pressured into unnecessary tactical tinkering.
In comparison to the other undefeated teams in the league (Napoli and Juventus) Garcia's philosophy has made the team more solid and a bigger threat. Conte's Juve after 2 seasons of unmatched dominance seem to have lost their advantage. Tactically, Serie A teams have now been able to match up to Juventus' basic philosophy and it has seen his team have close shaves and even concede very poor goals- the biggest example would be the 3-2 victory over a poor Milan team.
Rafa Benitez's Napoli team has an established quick passing game similar to that of Roma and Dortmund with a pacey counter attack. The biggest problem this Napoli team is dealing with Rafa's rotation in the defensive midfield position. It messes with the chemistry and solidarity, allowing teams more space in midfield to create chances and take shots on goal as shown by the 1-1 draw with Sassuolo.
By establishing a set philosophy at Roma and sticking to it Garcia has allowed the team to grow from strength to strength and teammates were able to gel with each other better. His philosophy has also played into the strengths of some of the players at Roma that are technically gifted but not necessarily tactically aware like Gervinho.
Gervinho left The Emirates to reunite with his former manager, Garcia, at Roma. Garcia's philosophy while similar to that Wenger's has once again brought out the best in him. By lessening his defensive burden and allowing him to have a free-role, Garcia has given Gervinho the tools needed for him to realize his potential. With less passing and tracking back responsibilities he is allowed to dribble at will at opponents much to his liking and strength. The Serie A itself plays an important role with Gervinho's new found confidence. The league has a slower pace than that of the Premier league, allowing him to exploit his blistering pace. The same can be said about the defenders, he consistently blows pass them with every run he makes completing at least 2 dribbles per match. Along with the use of a fluid 4-3-3 in a league seemingly dominated by teams using a three-man backline, while Gervinho may not fulfill defensive responsibilities, the threat he carries on the attack has inspired Roma and made them far more dangerous in wide areas and in transitioning from attack to defense, ripping apart opposition's defensive lines. Credit must also be given to Garcia's man management. Wenger stated that Gervinho had been suffering from a lack of confidence, which must have played a part in his sale to the Italian club. Garcia has once again done what was necessary to make him, happy, confident and firing on all cylinders.
With the other additions to the Roma squad, such as Strootman, Ljajic and centre back Benatia, Garcia has managed to add depth and balance to a Roma team that seemed to be sporadic; this early season form is testament to that. Consistency throughout the rest of the season will be the true test for this Roma team, as they are shaping up to be Serie A contenders or at least one of the Top contenders for a UEFA Champions League spot.
Click on Sean's name above to follow him on Twitter.