President of Napoli, Aurelio De Laurentis has announced via Twitter that Rafa Benitez has been appointed the club's new head coach.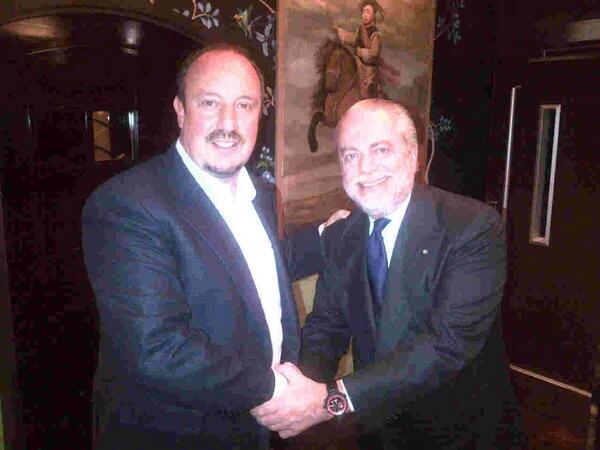 Benitez, 53, had been looking for a new job with his contract as interim Chelsea manager ending this summer, even though he led the London club to the third place in the Premier League and a cup victory in the Europa League.
De Laurentis posted a picture of the pair shaking hands on Twitter and told followers:  "Rafa Benitez is the new head coach of Napoli. A man of tremendous experience. A true leader."
Benitez, whose final match as interim manager of Chelsea was Sunday's friendly against Manchester City at New York's Yankee Stadium, takes over at the Stadio San Paolo following the departure of Walter Mazzari after the club finished second in the Italian league.
Despite the success the Spaniard brought to Stamford Bridge, the Chelsea support never really took to Benitez after succeeding Roberto Di Matteo in November, and he had underlined his intention to leave the club at the end of the season.
Benitez will be hoping his second stint in Italy is more successful than his first. Having taken over at Inter Milan the summer after Jose Mourinho led the Nerazzurri to a league, cup and Champions League treble in 2010, he was dismissed before the year was out.
Real Madrid coach Mourinho has been widely tipped to be return to Chelsea as manager in July.
———
Click the name above to follow Will on Twitter.
———